*super late answer (again), sorry~!*
Ayaka Morita is doing dramas. According to wiki her last work was on late december with Hitogata Nagashi. A recent pic is on her profile.
Takayo's doing a radio show.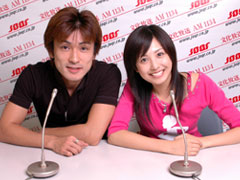 Yuki's also doing dramas. And still according to wiki, her last work was an appearance in 3rd eason of Kikujiro to Saki in july~september 'O7.
No info on Rina Miyawaki or Ayano Watanabe.
Yuka Honda is doing play, she has recently done The Little Mermaid.
Yuria has changed a lot
->
She has banded up with Reina Hoshino, but doesn't seem to have been releasing anything.
_________________